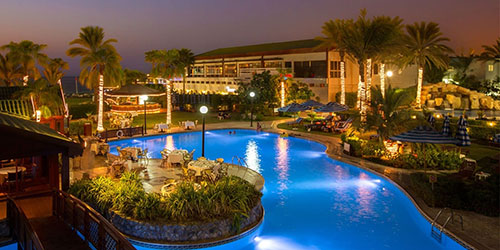 When: 20:00 – 02:00
Where: Dubai Marine Resort
Address: 1 Jumeirah Beach Road, Dubai
Tickets: € 50
Enjoy a dinner under the stars, with the Arabian Sea on one side and tropical gardens on the other. After 23:00, we will keep the music low in the dining area for casual chatting. You can join the party in the club Malecom if you prefer to dance the night away.
Buses:
Buses will pick up guests from the Conrad Hotel at 19:45. Return buses will operate every 30 minutes between 23:30 and 02:00. The journey usually takes approximately 15 minutes.